Browse by Regions
North
Center
South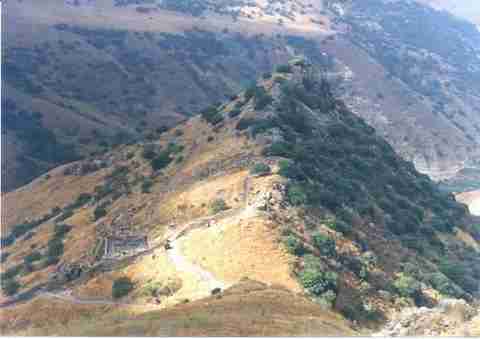 Tazpit - guided tours & wild animals observation

Bird watching and nature tours all over Israel, according to seasons and migratory times (Eilat and Arava Valley at spring, and Ahula Valley and Golan Heights at winter) and according to the clients desires

Address: Moshav Ramot Golan Heights
Bellofri farm and En Nashut winery - guided tours in an eco-farm

Bell Ofri is an agro-tourism farm built with recycled materials. In the farm you can visit a jewelry gallery, winery boutique, an animal sanctuary zone, a restaurant with ecological grown vegetable and organic milk products, and participate in various workshops.

Address: Moshav Kidmat Tzvi Golan Heights
Honey Bee - Guest House

4 Beautiful wooden cabin with the sea of Galilee site view.

Observation beehive where you can watch and learn about the bee life and honey make process

Address: Maale Gamla Golan Heights
Cabins in the mist - Guest House

We have 9 cabins all wooden suites for 2-8 persons each. 2 cabins are located in cherry orchard, isolated on the mountain said.Homemade breakfast, gourmet meal & Alternative massage are only part of the service that optional to the cabins guest.

Address:Nimron Golan Heights

Air & Atmosphere - Guest House

3 Cabins Located in Had Nes, in an organic garden, where plants are watered according to their need. All the organic waste goes over compotation process and goes back to the garden as fertilizer. Tha plastic, paper, carton and glass are being separate and send for recycling. All guests can get information about treks and hikes in the near by area. They plan to build a grey water recycle system and to replace all light bulbs with economical ones

Address:Had-Nes Golan Heights
Hamat Tiberias National Park - National Park

An ornate synagogue and ancient therapeutic baths
The seventeen springs of the city of Hamat Tiberias emanate from a source tens of meters underground. In ancient times, the springs were thought to have therapeutic and restorative powers.
Hermon National Park (Banias) - National Park

The largest waterfall in Israel and the remains of an ancient city
The Banias spring begins at the foot of Mount Hermon and its water rushes with great force through a canyon-like channel, losing 190 meters in altitude over the course of three and a half kilometers and forming the Banias waterfall, one of the most beautiful in Israel.
Nimrod Fortress National Park- National Park

A vulture's nest and a breathtaking view
The Nimrod Fortress National Park grace the slopes of Israel's highest mountain, Mount Hermon, above the Banias spring. The fortress overlooks the forested dales and magnificent landscape of the area.
Gamla Nature Reserve - Nature Reserves

Water falls, vultures' nests, Zealots, and one of the earliest synagogues in Israel

The splendid landscape of Gamla Nature Reserve contains a host of animals and many well-preserved remnants of the past. The reserve boasts both a phenomenal concentration of birds of prey.
Yehudiya Forest Nature Reserve- Nature Reserves

Rivers, natural pools, and waterfalls
The 16,500-acre reserve is shaped like an outstretched hand: the palm is Beit Zaida Valley, and each finger represents a river with rushing water and waterfalls. The reserve is 400 meters above sea level at its acme and gently slopes down its lowest point.


Weather Forecast